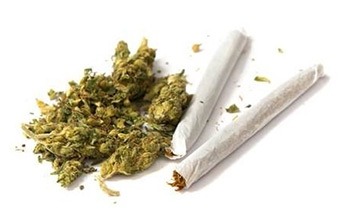 This page is designed to provide information and links to articles that speak to current moral issues facing our society. Please reference the original article (if available) when using quotes from these resources.
ALCAP does not necessarily agree with opinions or "conclusions" that are reached in the following articles, but offers these articles as resource material for research purposes.
This past Spring, the Alabama Legislature passed a "Medical" Marijuana law. There are many dangers within this law and ALCAP is committed to educating you with truth. Fortunately, you have the opportunity to hear a local expert, Christine C. Carr, CRNA, speak on this new law. Click here for ten key problems with the Marijuana law and suggestions to address concerns with the Marijuana law.
1. CHALLENGE the votes: Broken down by county, Alabama State Representatives that voted yes on the "Medical" Marijuana law.
2. Thank you document: Broken down by county, all Alabama State Representatives that voted no on the "Medical" Marijuana law.
**each document also includes the top ten biggest problems list**
3. Proclamation Packet: Starter packet for use as a resource when reaching out to local and state leaders.
Click on the following link to hear Greg Davis, host of Priority Talk Live, Christine Carr and Joe Godfrey, President and CEO of ALCAP, discuss the legalization of marijuana in Alabama and the implications for families and churches.
Colorado prison Captain warns Alabama about Marijuana. Why are these warnings being ignored by Alabama Legislators?
To Pregnancy Resource Centers, from Eric Johnston The Alabama Human Life Protection Act ("AHLPA") was signed into law on May 15, 2019. A federal court lawsuit was filed resulting in a preliminary injunction, which subsequently was dissolved by court order on June 24, 2022, as a result of the U.S. Supreme Court's decision in Dobbs v. Jackson Women's Health Organization. The AHLPA went into legal effect that very same day. It is now enforceable in the State of Alabama. The purpose of this memo is to briefly outline and comment on the operative provisions of the Act as follows: * 26-23H-3, 1975 Code of Alabama : (1) The definition of abortion includes the surgical or medical (chemical) termination of the pregnancy. It does not include an activity done with the intent to:                                     (a) save the life or preserve the health of an unborn child                                     (b) remove a dead
Read More »